Pristinely planned projects that harmonise with the natural world
Niharika Projects believes that caring for the natural environment is essential for a better future for the earth. Therefore its green initiatives range from eco-friendly planning to energy-efficient home design. In addition, the projects are planned meticulously to harmonise with the natural beauty of the neighbouring landscape.
Care is accorded to include wide open spaces, and incorporating existing trees and planting new saplings. Numerous green features such as rain harvesting pits, water treatment plants and recycling of treated water help to lessen the impact on the environment while increasing the quality of life.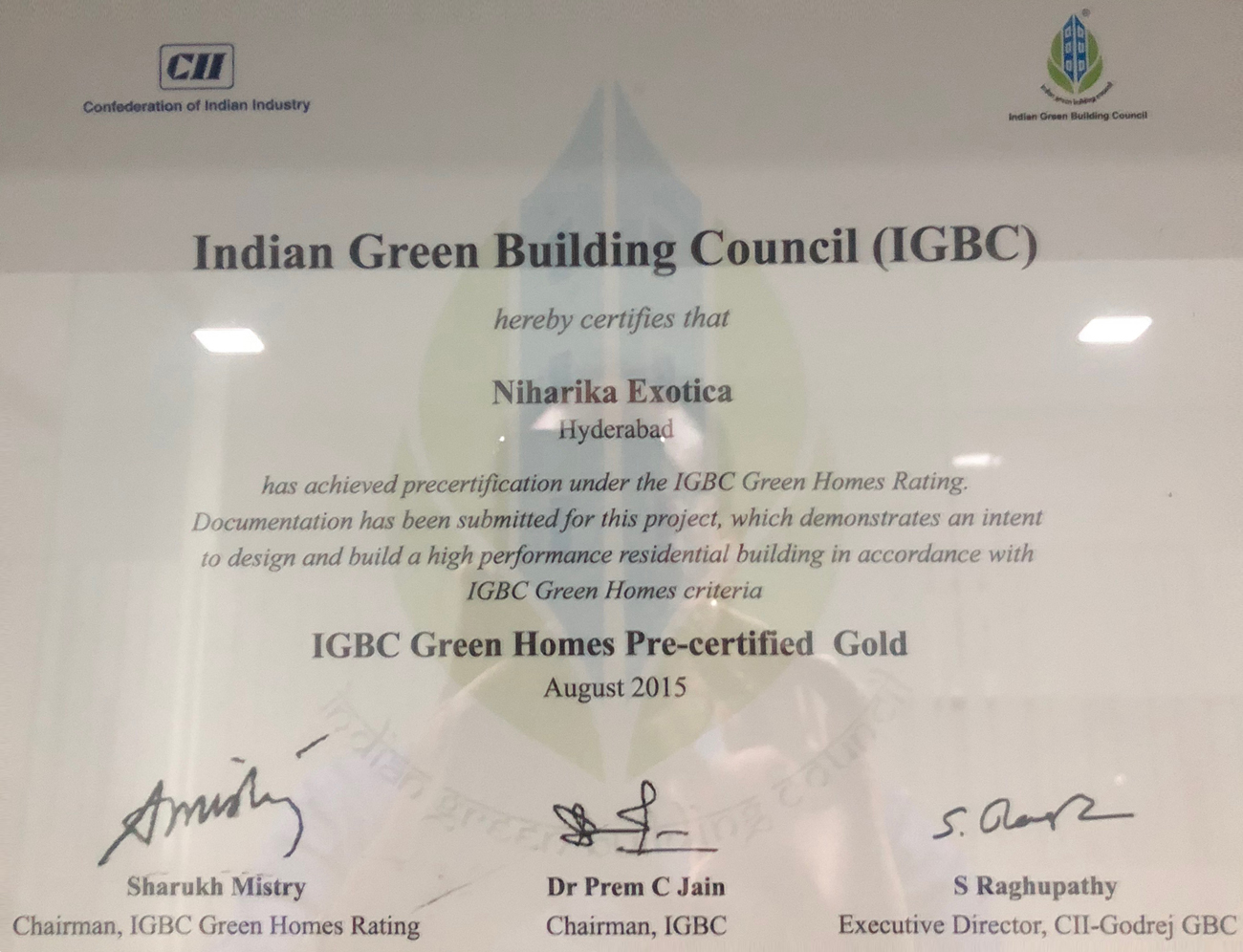 IGBC Green Homes Pre-certified Gold
Niharika Exotica Hyderabad has achieved precertification under IGBC Green Homes Rating. Documentation has been submitted for project, which demonstrates an intent to design and build a high performance residential building in accordance with UBC Free Homes criteria.